COVID-19 APPOINTMENT PROTOCOLS AND PROCEDURES
---
Learn more about how we minimize the spread of infection and the risk of COVID-19 transmission
---
Please follow the steps below to ensure the safety of all:
---
Stay in your vehicle or outside the building, please call the office (203)865-4286 to let us know you have arrived.

 

We will check you in by the front desk, updating information and answering any questions you may have. It is critical that you arrive on time as we do not have a waiting room at the present time.
If your child is comfortable coming into the office alone please have them do so. Should you have more than one child, we will complete care for them and then text or call you to have your other child come in. The purpose of this protocol is to try limit contact amongst families and establish social distancing. If you must accompany your Children, bring a face covering (mask or cloth). All parents and patients that are able to wear a mask are required to, as is our staff.
If you have been traveling out of state (RED STATE) you are required to follow one of these Advisories:
CONNECTICUT TRAVEL ADVISORY
Self –quarantine for a period of ten (10) days from the time of last contact with such affected State or Country.
Have a COVID – 19 test in the seventy-two (72) hours prior to arrival in Connecticut or at any time following arrival in Connecticut. The result of such COVID-19 test is negative and he or she has provided written proof of such negative test results.
Upon entering the office, one of our staff members who will be wearing a mask will meet you and

 

take your temperature with a non-contact forehead thermometer. The CDC defines a fever at 99.0 degrees F or higher. Should you or your child have a fever the appointment will be rescheduled.
Appointment Safety Protocols:
---
All patients will be asked to use hand sanitizer (provided) and wear a face covering prior to entering the treatment areas.

 

Our staff will then escort patient directly into the dental operatory.
We will maintain social distancing by limiting the number of patients in our office.
Each operatory (exam room) is equipped with air purifiers.
All our staff will be wearing proper Personal protective equipment (PPE) guided from the ADA, CDC and local Health Department.
At the conclusion of the appointment, your next recall appointment will be scheduled in the examine room. All patients must replace their face coverings as they walk through the office.
Our capacity at our administrative desks allows one person per desk for scheduling, payments and financial arrangements.
We request that your credit card be kept on file for any charges to be made.

 

Our goal is to limit time in the office, maintain social distancing, and avoid unnecessary contact.
Any discussion of the visit that cannot be completed in the office will be accomplished over the phone.

 

This allows us the time to thoroughly sanitize the room.
Please report any signs or symptoms of Covid-19 to us within 14 days following your visit to our office.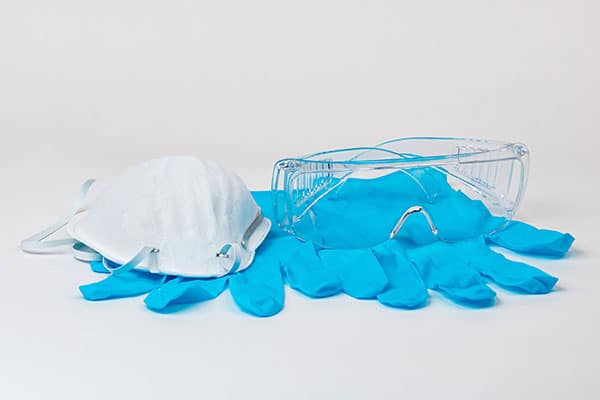 Do not hesitate to ask any questions regarding these changes. Our staff and doctors are here to keep you safe and informed.
Thank you and stay safe.
---